The Dirty Youth
The Dirty Youth are a British Rock band.
The Dirty Youth is a British rock band from South Wales. They take their inspiration from numerous genres including classic rock music and metal riffs, all blended together with a punk-influenced attitude. Their debut album was released through Universal in 2011, having been mixed at Nott-in Pill Studios, famous as being home to Bullet For My Valentine and Slipknot. The tracks were even mastered in New York at Sterling Sound, where albums by some of the greats such as Aerosmith, The Beatles and Michael Jackson have been mastered. The band have performed at numerous festivals and most recently, they supported Reckless Love during their tour of the UK and KORN during their European tour.
Band Members
The band is made up of five members, led by vocalist Danni Monroe. She is joined by Matt Bond on keyboards and guitars, guitarist Luke Padfield, Leon Watkins on bass and, last but not least, drummer Freddie Green. Here is a quick guide to the band.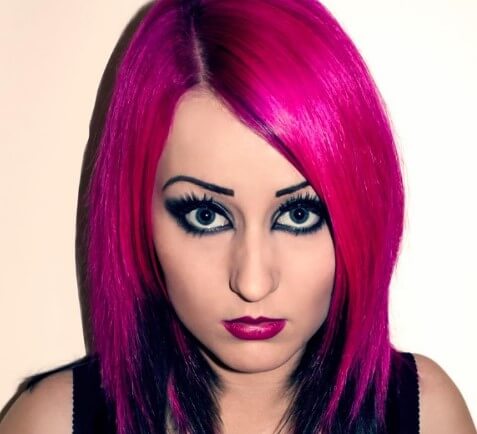 Danni Monroe
Originating from a background in Pop and Rock, Danni grew up listening to some of the musical greats including Elvis, Madonna, Whitney Houston and Queen. She cites Freddie Mercury as her primary vocal inspiration thanks to his extensive range and says that his iconic performer status makes her want to command the stage. She started singing at the age of 7, using her mum's karaoke player whenever she was out, however it was not until she tried a "record your own song" gift experience when she was 14 that she fell in love with performing. Having had a rebellious youth, Danni was expelled from two schools and suspended 14 times, yet she credits music with keeping her on track and is confident that The Dirty Youth will eventually sell out at the Wembley Arena.
Luke Padfield
Luke cites ones of his greatest musical influences as his own mum who introduced him to some of the classics such as Deep Purple, Led Zeppelin and Aerosmith. She set him on a musical path that led to a passion for learning instruments, following in his father's footsteps. He eventually settled on the guitar and often sneaked home from school between lessons to perfect riffs! It was Matt who asked him to join The Dirty Youth and he's never looked back since.
Matt Bond
Matt believes firmly that music is "all about the songs", and often indulges in a range of musical styles from 80's synth to honky tonk! He believes that the band's main focus should be to create great songs with a huge chorus and encourages everyone to go to live gigs and support the music industry.
Leon Watkins
Born and raised in South Wales, Leon is the band's bassist. He still finds it surreal that he gets to perform with icons of the music industry that he grew up listening to.
Freddie Green
Freddie joined in the band in 2014 after Phil Edwards quit.
A Short History of the Band
Formed in 2009, The Dirty Youth's original line-up consisted only of Danni Monroe on vocals and Matt Bond on guitar. Tom Halls joined the group on drums later the same year and the band began writing songs and recording them at Newport's Nott-in-Pill Studios. Leon Watkins was soon recruited to the band and their first six track EP was released. On the back of their success, they booked themselves onto a 33 date tour of the UK and headlined their first sold out show in London.
Later the same year they recruited Luke Padfield to be their second guitarist. 2010 saw the recording of their debut album "Red Light Fix" and the first single "Fight" was chosen to be Big Cheese's single of the month, receiving over 7 million views on YouTube. In 2012, The Dirty Youth supported Korn on their European tour and, although Tom Hall parted ways with the band, they recruited Phil Edwards to be their new drummer. 2014 saw The Dirty Youth supporting numerous bands and performing at several festivals in the UK. Kerrang! Magazine even featured the band as "Introducing Stars". Phil Edwards announced his intention to leave the band in 2014 and Freddie Green, the current dummer, took his place. Their second album, Gold Dust, was released in 2015 and immediately received a 4K review in Kerrang! In 2016, The Dirty Youth began work on their third album and they hope it will be released soon.
The Dirty Youth Discography
The Dirty Youth 6 track EP – 2009
Red Light Fix – 2011